Greg Harper... songwriter
Greg Harper is an English singer-songwriter. He was born in Shoreham-by-sea, West Sussex. He still lives in the county today. 
He is celebrated for his ability to combine evocative melodies with genuinely thought-provoking lyrics. 
Greg was a finalist in the UK Songwriting Competition in 2008.
He was a semi-finalist in the UK Songwriting Competition in 2007, 2009, 2010, 2011, 2012, & 2019. 
His songs have been used to promote many diverse issues. From the drawing of attention to the loss of ancient woodland, by the Woodland Trust, in All Gone. To raising awareness of the dangers of fracking with Cool Clear Water.
Described by the CEO of Compassion in World Farming as... "A very beautiful, poignant, and haunting song" Gossamer Wings highlights the current decline and consequential plight of bees.
The Broomway is a song that was inspired after reading a chapter from The Old Ways, a beautiful, poetic book, written by Robert MacFarlane. The Broomway being hailed as the most dangerous of byways in the UK. It runs off the Essex coast from Wakering Stairs, out across the sands.
Other songs draw on stories of historical truth. Capel-le-Ferne, described by a reviewer as "Sheer poetry", remembers the sacrifice made by 'The Few' in the Battle of Britain in the summer of 1940. It is written from the perspective of a veteran attending a memorial event at Capel-le-Ferne, on the cliffs near Folkstone, Kent, in 2010. November Sky remembers the tragedy of the Coventry blitz from November of that same year.
Greg writes with passion and honesty about our history, aspirations, loves and lives.
He has performed in many diverse venues ranging from folk festivals to folk clubs, pubs to parliament, theatres to farms, poetry events, castles, churches, chapels, village halls and country barns.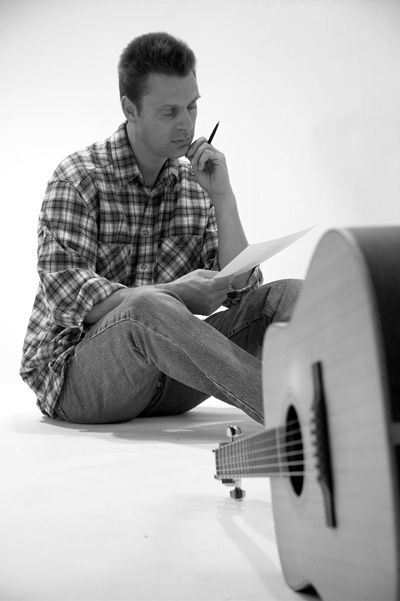 "Listen carefully. The words are precious."
0:00/3:49

0:00/6:28

0:00/4:15

0:00/2:19

0:00/3:19
Greg will be joined for this performance by Paul Linale on acoustic guitar. Entry to Ropetackle's Saturday Sessions is free, but ticketed. Capacity and seating is limited. Please book to secure your place.
An evening concert with Greg Harper, joined by Paul Linale (guitar), Nigel Ratcliffe (keyboard), Manny Ogunniyi (percussion). Entry £10. To book your (unallocated) seats, please call 01903 219249. Tea, coffee and homemade cake available during interval. Doors 7pm. Proceeds to charity... tbd.
For all upcoming news about Greg's music...